Got the Stumpy, and put it all together Thursday night. I did that in a bit of a rush, and had a couple of issues as I was not familiar with some of the technology involved! It's been a while since I built up a new bike. Anyway, at first I struggled with adjusting the BB and cranks properly, and was not too impressed with the Fox CTD Factory, but after a nights sleep I went back at it and managed to dial it all in pretty well. I got some new Origin8 pedals later Friday, and Saturday morning took it up Upper Javelina for a shakedown...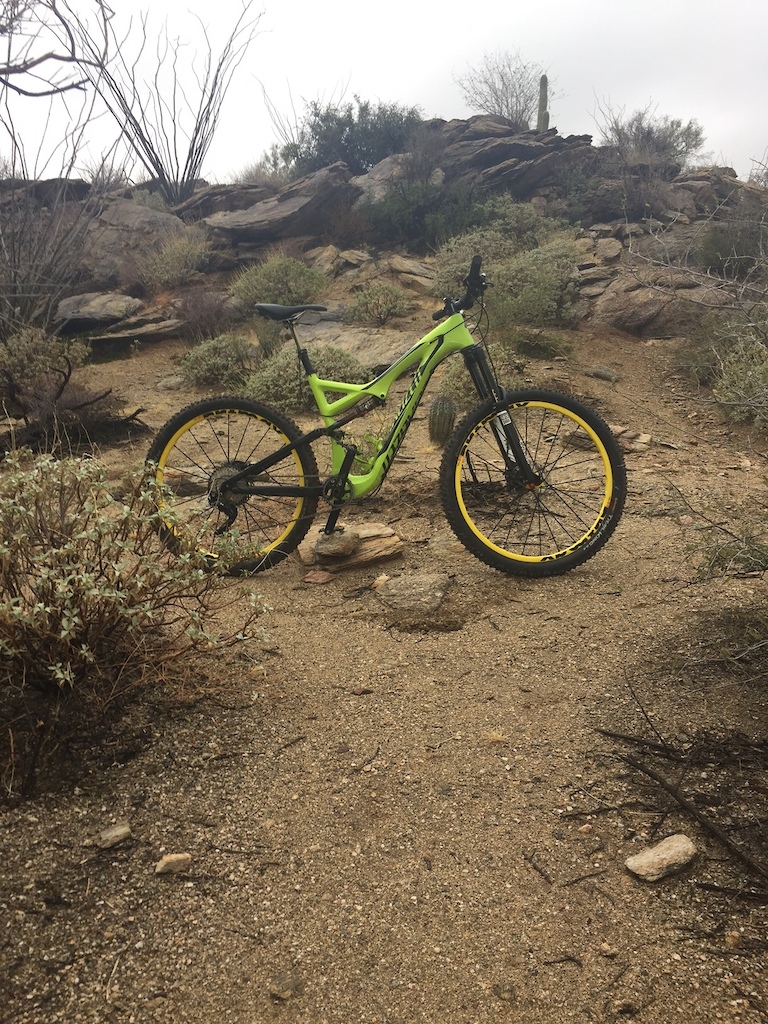 With hindsight, maybe I should have made the first run somewhere a little less technical, since that trail is one of the most difficult here, and my excitement got the better of me a couple of times. I slid off a damp rock on the way up, and got dumped over the edge into a bit of fresh air with some sloping rock underneath... few bruises and some minor cuts, and the bike is OK, so no harm done
Then on the way back down I missed what needed to be an inch perfect line thru some bigger rocks, and got thrown over the bars into some granite... couple more slight wounds but nothing to write home about, and the bike is still OK so all good
I have learned from this that:
a) It's probably better to take it easier when trying out a new wheel size...
b) Take some more time to get acquainted with suspension pressures before bombing into a downhill trail...
c) Bike technology has come on a lot in 7 years!
d) 60 is definitely the new 30 and we can still bounce pretty well
Now I just have to lengthen the rear brake line that the previous owner had shortened way too much. He must have had 9" fingers to reach the lever where he had it, so Jenson have a new line en route as we speak... I am also thinking of the Rockshox RC3 rear shock which I understand is a huge improvement... Not too impressed with the Fox as I said...