New here, 1st post.
My airborne singlespeed, built it up as a frame only I got used. 34x20 as the two big wooded tracts around here tend to be hilly.
Even with the old R7 manitou fork and the suspension seatpost this thing feels fairly light on the move.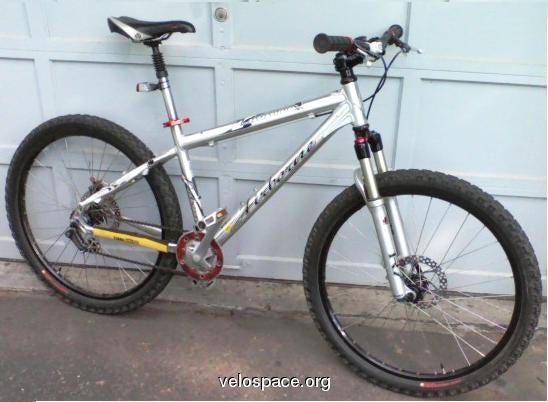 Also got a few geared bikes, mostly use this one for offroading, an old yellow Canadian bike (local house brand? Eclipse? Devinci? not sure, who cares) Old school rst shock fork and 1x9 gearing with bar ends! (Yeh back when I started riding, we all had those... I cut these down but they still work)
Got a few others in the works; another singlespeed mtb I built out of junk old school parts (Gary Fisher big sur, Rockshock judy fork) I mostly use for bumming around, and a few vintage rigid bikes, plus some road and track bikes.
The Specialized FSR was my holy grail bike as younger dude and I may be picking a variant of one up in a few days, so it's hard to sit still right now!
-Elvis