Ok, I'll play. I'll post a chronological list, as best I can.
My 1st real MTB was a big box sports store purchase while in college with one of the first Rock Shox Quad5 forks--I beat it up and sold it to a buddy, who still has it, as far as I know. It was also the first time I got the upgrade sickness (XT vbrakes, etc)
I then bought a Giant Iguana ('02, I think)--beat this one up, as well, and it was well-loved. Giant has a special place in my biking heart because of it (you'll see why below)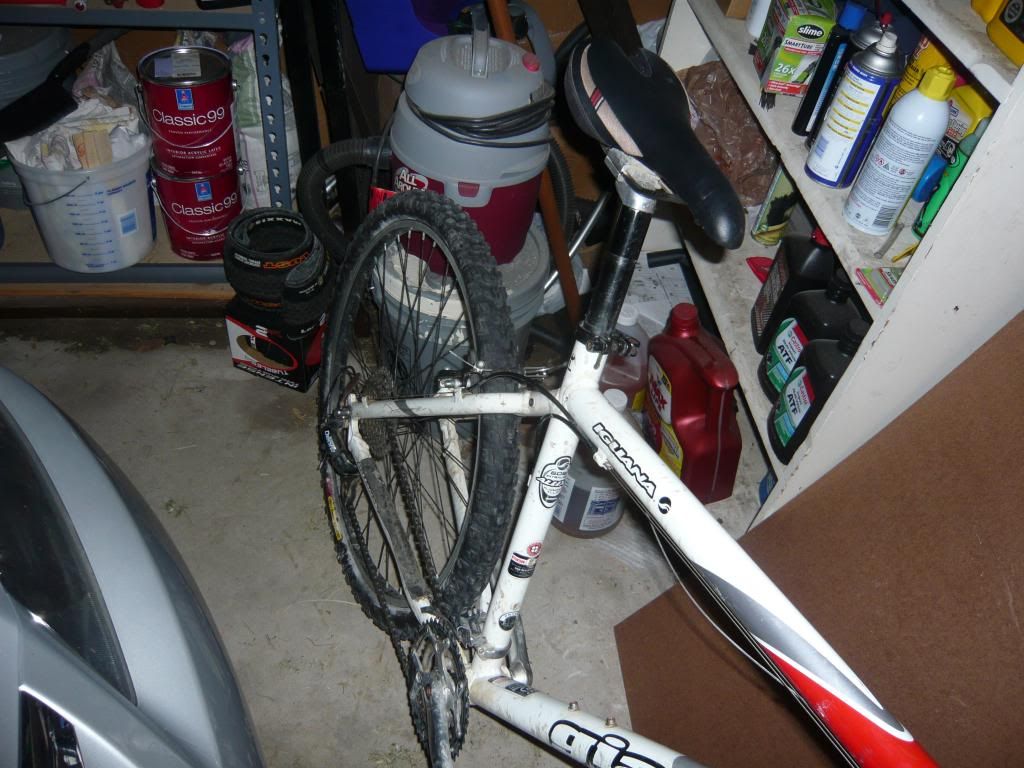 Then I got a '05 Gary Fisher Hoo Koo E Koo--sweet bike, was very quick. Did some crazy trips on that bad boy.
At the same time I had the GF HKEK, I also scratched up some funds to get a frame and make it SS. Some guy on CL had a steal, and it was a Giant, so I sprung for it--this baby was light (for alloy--something like 21lbs SS) and very quick. '09 Giant ATX Pro (not sold in the US, only available from Taiwan via eBay at the time, as I recall).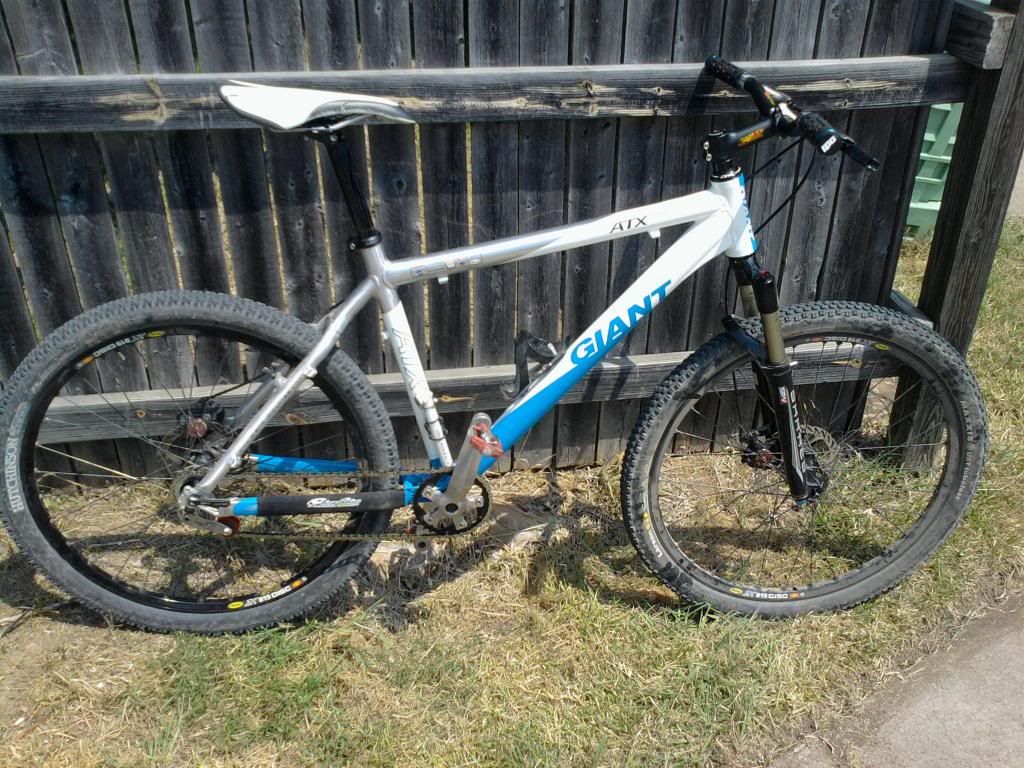 I eventually made it into a 1x9 and sold it as a 23lb race bike to some guy on CL (frame was a bit harsh for me)
THEN, I got serious--I wanted to go get a SS-specific bike, so I found ANOTHER CL gem for $350--my beloved '05 Bianchi SASS! This baby has seen suspension, it's seen fat tires, skinny tires, alt bars, short stems, etc. Someday I hope to throw some 650b SS wheels on it. I have not sold this bike, nor do I imagine I ever will--if I were to only have 1 bike, I think this one would be it.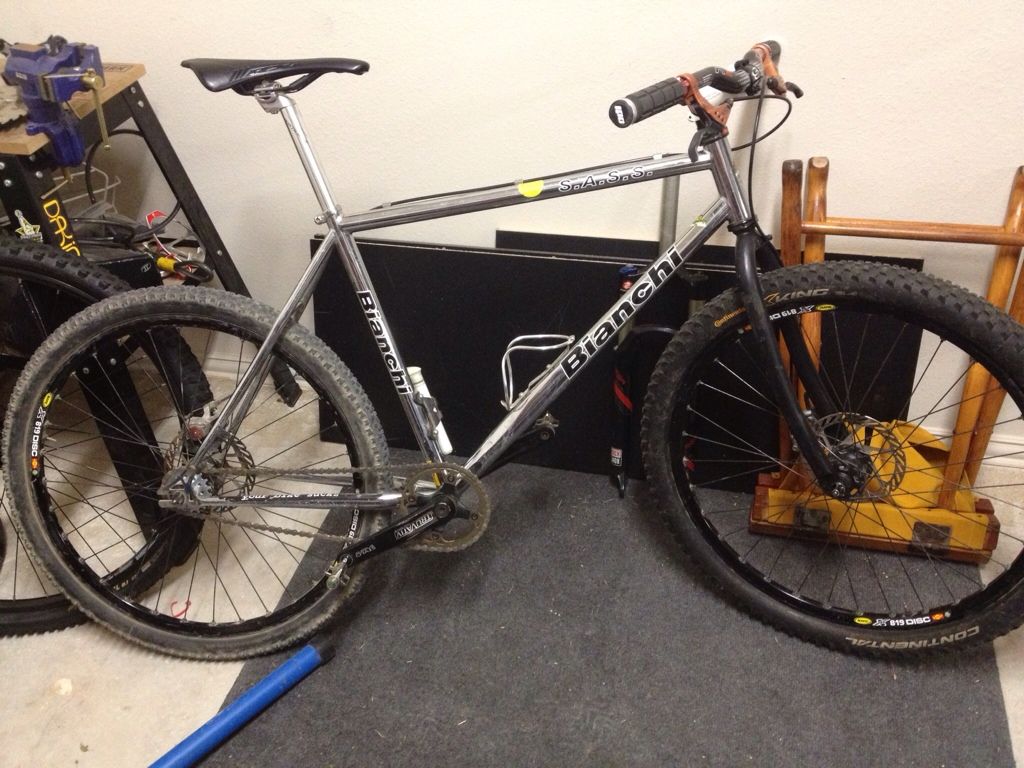 Then I figured, why not get a 29er, they're the "new rage", after all? A guy on CL basically gave this bike away to me, and I made it rigid with the Niner CF fork (very nice, but eventually taken off). This took to to my 1st SS endurance race, and made me a faster rider than I ever thought possible. This frame is currently on the market to fund other projects.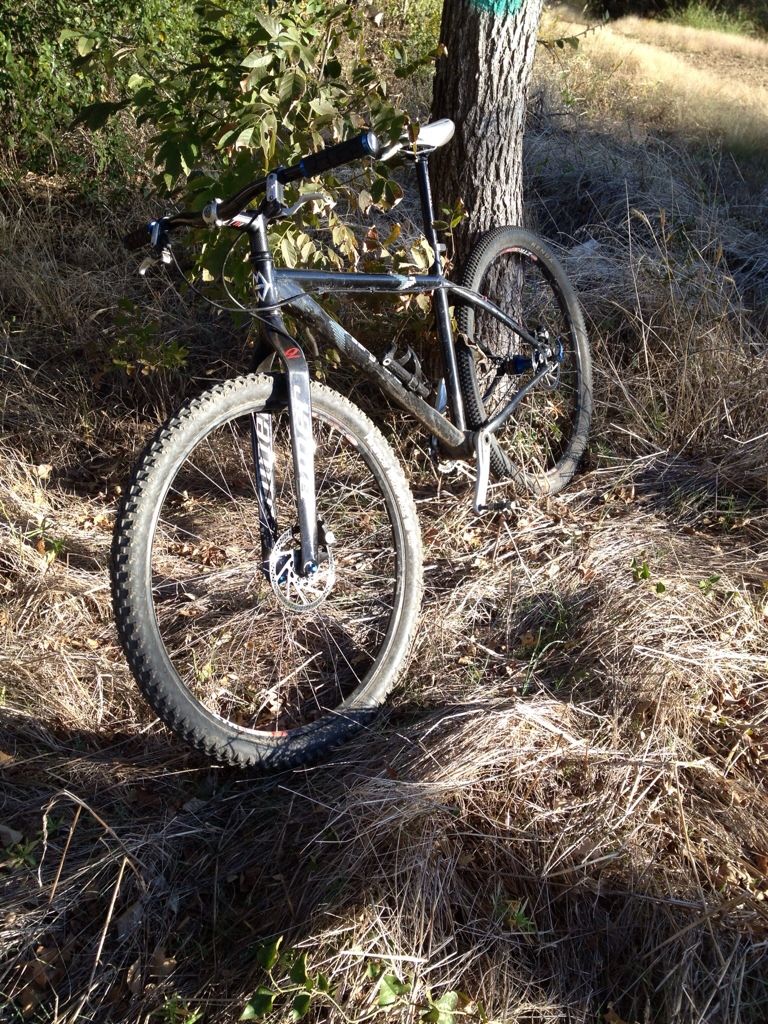 While I had the 29er SS, I figured it wouldn't hurt (my knees) to have a gearie around, so I got the Soul Cycles Dillinger frame via my local forums, and built it up 1x9. SMOOTH (for aluminum), which really shocked me. Wasn't a fan of the EBB, so I sold it recently.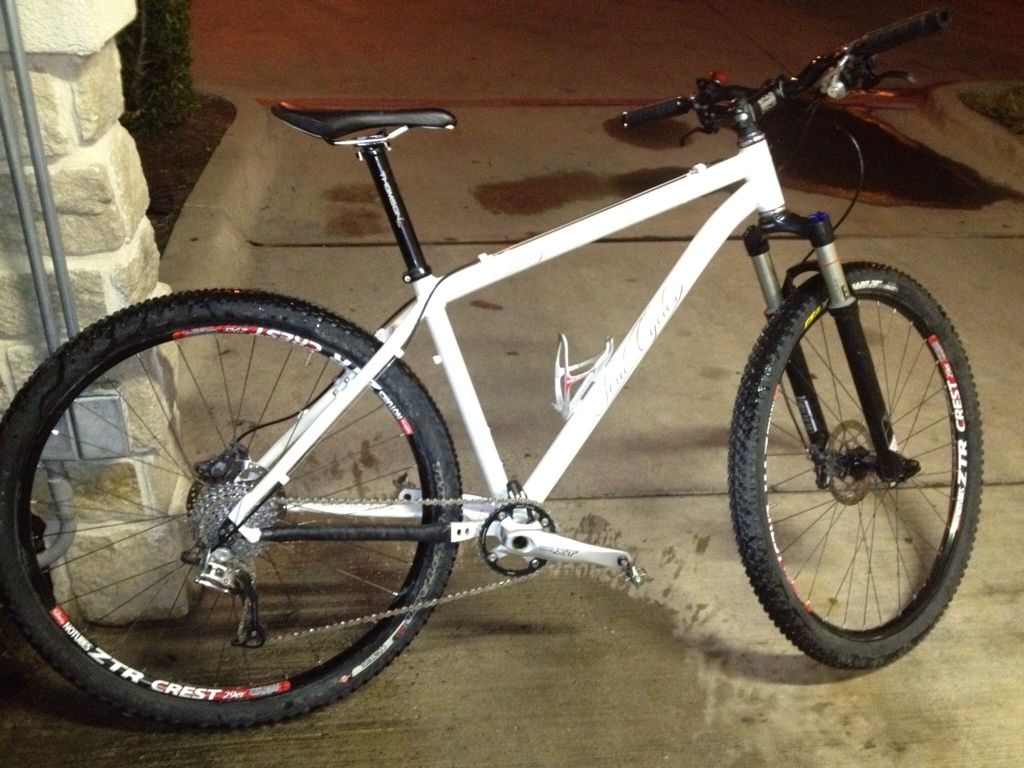 Right about 2 years ago, I decided to start commuting to work. That's when I bought this beast. '94 Scott Boulder (Tange Steel--smoooooth), still has the 8spd XT Drivetrain that those Vintage guys drool over.
And now to the others in my current lineup:
Voodoo Bokor 29er HT 1x9/SS. Stan's Crest/Hope Wheelset, Reba 15TA, XT Cranks, X9 Der/Shift, T20 CF bar, Thomson post, etc I guess I would consider this my "race bike", although at 24 pounds (w/pedals), it's not really that light.
'10 Specialized Epic currently 1x9 w/650b Stan's Arch EX Wheelset, XT Cranks, X9 Der/Shift, FSA CF Bar, etc--I AM SOLD ON 650B!
This would be considered my do-it-all bike. Here in TX we do have some terrain that warrants full squish. I was pleasantly surprised to find out it weighs in at 26lbs with pedals.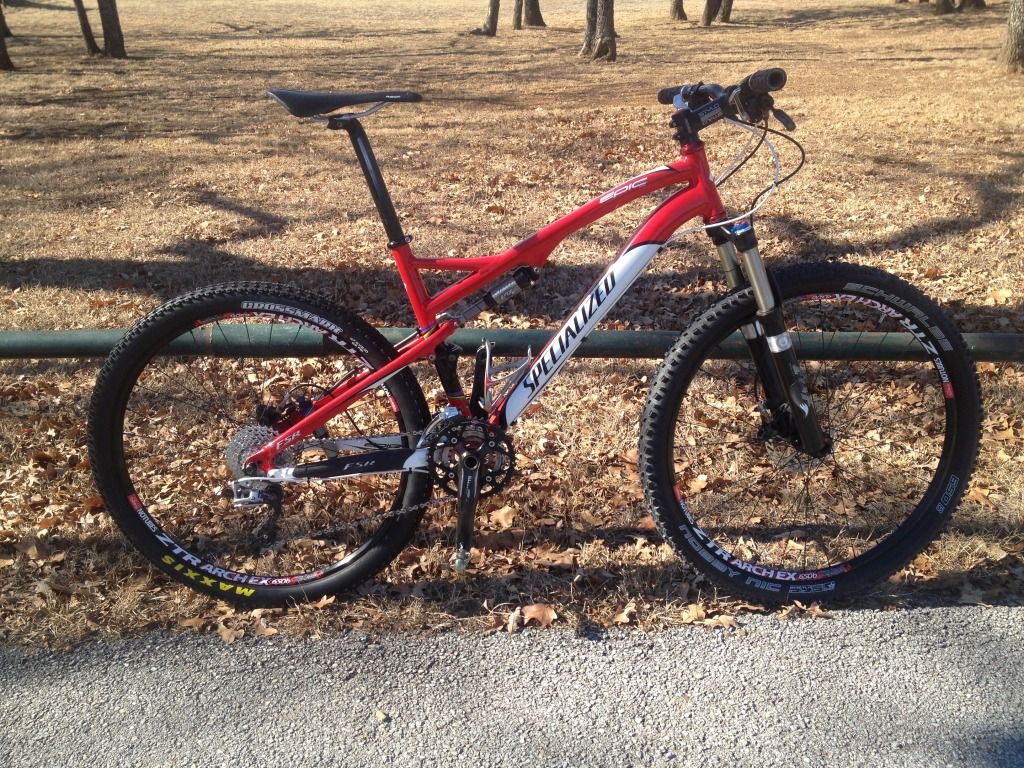 '06 Fuji Cross Pro--I live near lots of gravel roads & paths, and I put slicks on it for road rides, as well. Ultegra Brifters/Rear Der, 105 Front Der & Cranks, Fulcrum Wheelset, Syncros Seatpost, Avid Shorty brakes--this was my 1st road bike build ever. Gotta have something for when the trails aren't open, right?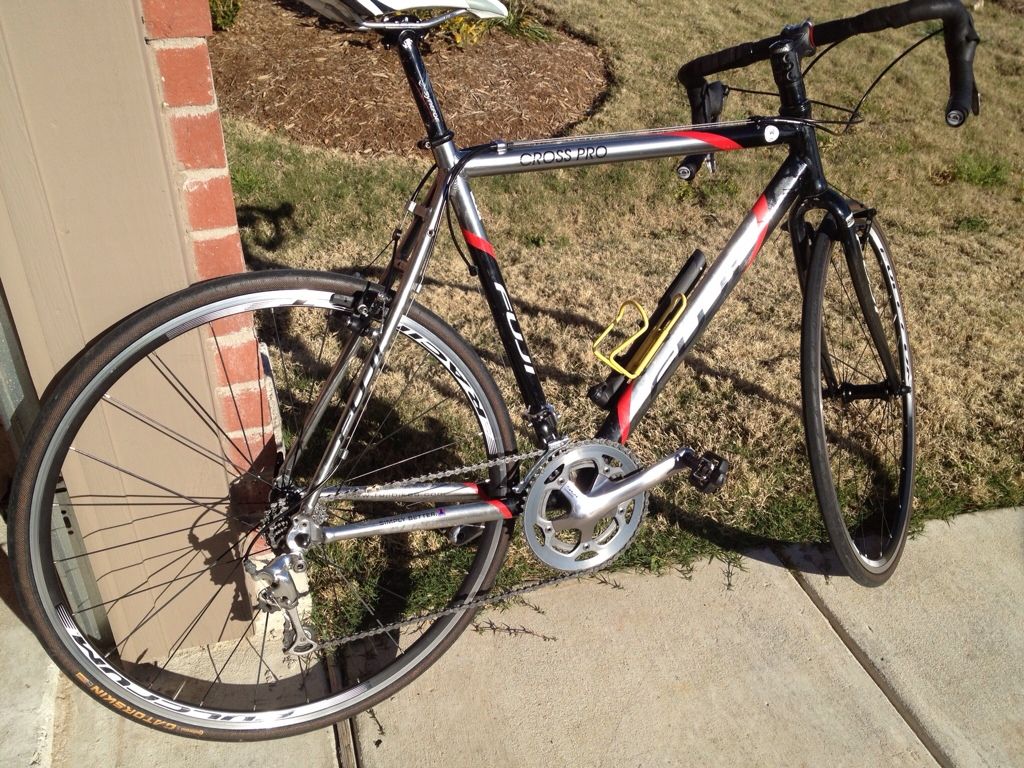 Now that I see all these, I can see why my wife thinks I have a problem.