I was in need of some SS spacers to finish a singlespeed build, but I didn't want to pay $25-$50 for the kits on fleabay and the like. Enter DIY!
I just so happen to have a section of 1 1/4" PVC pipe lying around as my crown race installer for straight tube forks. On a hunch, I put the pipe on the freewheel, and the Inner Diameter was almost a perfect match. That meant all I had to do was cut a couple pieces to size, and make sure the cuts were straight, so as to not mess with the chainline. I got my miter box and miter saw out and cut the first piece to approximately 1/2 the length of the freehub. I sanded down the burs, installed the spacer, then installed the cog. I then measured more precisely the 2nd spacer and cut and install that one. I like to make sure the spacers hang over the edge of the freewheel by a millimeter or two, just to ensure a snug lockring fit.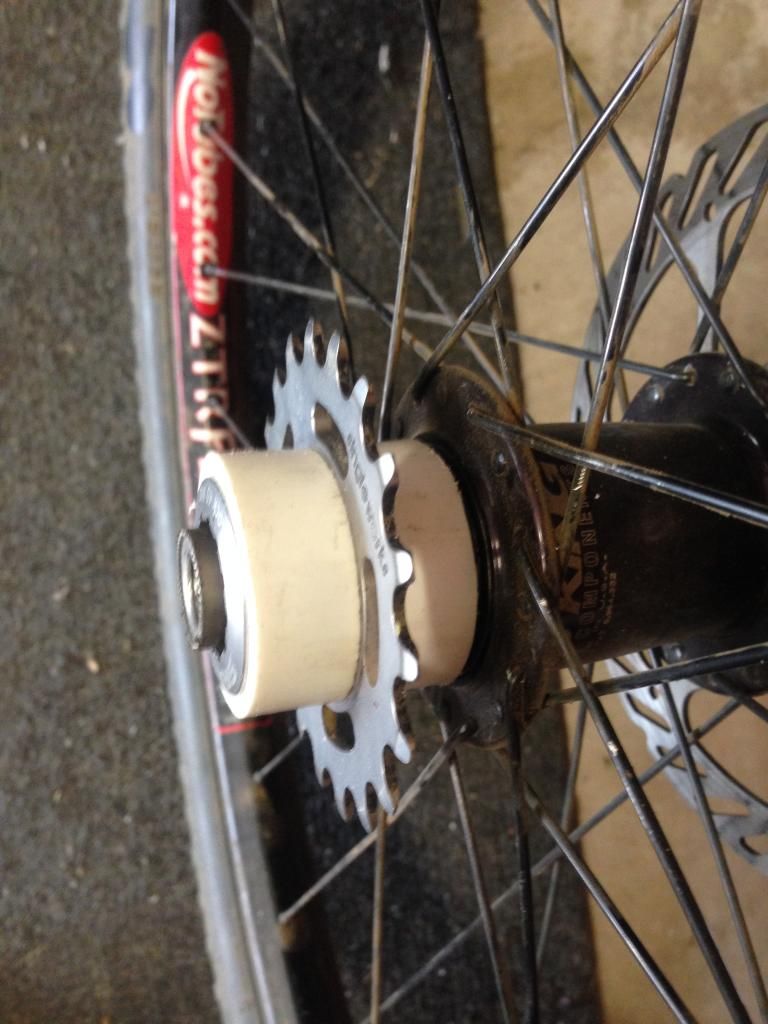 Did a short test ride on it, and it worked flawlessly, even while really stomping on the pedals.